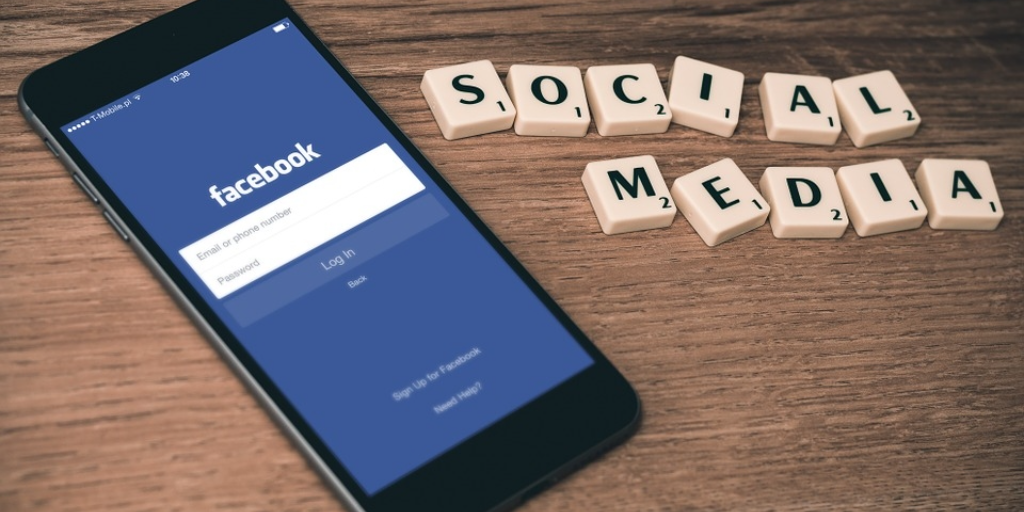 Social media has been the mysterious magic box for marketing for over a decade. Facebook, Twitter, Instagram, and, announced just this week, Snapchat, all have advertising platforms where in the past year over 3 billion dollars have been spent.
Yet of these four, one stands far and above for marketers and advertisers. Yes, I'm talking about Facebook and today I'll walk through how we use Facebook's tools to get Blitzen in front of the right people (in the newsfeed they already check dozens of times each day).
Targeting
Marketing starts with understanding who you're trying to reach.You may have one, or many customer personas that differ based on age, interests, geography, or other characteristics that make up a potential customer for your business.
With print, TV, or search ads, you can target by broad demographic, but generally this is a "spray and pray" tactic, and you'll end up paying for a billboard on a busy highway when in reality only 1% of the people driving past it represent your target market.
Facebook has some powerful tools that let you hyper target your customer profiles easily. You can display (and only pay for) your ad to be shown to Facebook users that match your customer profile demographic, interest, or company data.
You can even upload leads lists that you know have common traits (i.e. sales team leads) and target them with specific content and unique ads. Facebook also has a retargeting algorithm that can compile a list of people who have seen your ads but didn't take action so you can target them with different, new ads.
These tools let us stop wasting our marketing budget on ads to people who are not in Blitzen's target market. If you've got a good handle on your ideal customer profile, here are 3 techniques you can use to get started finding new customers with Facebook ads.
One: Learn from your competitors
Choose 3-5 of your top competitors and do a quick audit of their social media pages and website. Do they have a similar value proposition or target market to you? Are there trends or themes that hold consistent across the brand's different profiles? Are there aspects that are unique by the social media platform?
Also look more broadly at other successful companies and how they use Facebook. What tone do they use? What graphics or headlines lead to engagement (clicks, views, likes, comments) on their posts? Consider which ways you can use these winning techniques within your own branding guidelines (just because it's Facebook doesn't mean you can forget those)!
Two: Start small and experiment
The primary question you want to ask yourself is what are the goals and objectives of your Facebook page or ads? Sometimes companies are so excited to jump on the newest trend, that they often don't realize that the trend isn't of great benefit to them at all.
If you're going to be paying for Facebook Ads, take some time with a smaller budget to familiarize yourself with the platform, find the right audience, and track the ROI for these ads. If after a few experiments the cost per customer on Facebook is still too high, don't shift your entire budget to Facebook! Just maintain a presence with a Facebook page and continue testing until you find what works.
There's a lot of tools out there to help you track your ROI, so find the right one for your team. Plus, your CFO will be a lot more willing to hand over the company credit card when they can see the impact with their own eyes.
Three: Track your ROI (yes, you can do this on social)
You've set up your Facebook page, shared some branded blog posts, or just launched your newest ad campaign! But now what? Make sure your social presence is consistently awesome across all platforms (recognizable profile picture, color scheme, tone in your descriptions, etc.). Facebook, Twitter, Instagram, and yes, even Snapchat, can all be places where your business can win.
Use each platform for yourself, follow people and businesses that are using it successfully, and try some of their winning techniques out. Social media requires you to keep your skills sharp. Any "Social Media for Dummies" book will be long out of date with the latest trends, tools, or techniques by the time you pick it up, so make sure you keep up!
To do this, find out who's killing it on social media and figure out why they're winning. Some will even have found ways to win across all platforms by providing consistent value and branding, but packaged specifically for that platform (e.g. a video ad you'd post to Instagram may not work on Snapchat).  Also, remember to review and monitor your social stats daily, weekly, monthly, depending on how all-in you're going on a platform. Track your KPIs to see how campaigns move them up or down.
To keep up to date, you can also sign up for Google Alerts for social platform names or just use them regularly yourself. You'll see the tweaks, spot the trends, and improve your social results faster than just waiting for the next How-To Explain Snapchat to your Grandma video on Buzzfeed.
Social marketing isn't just for buzzword 'growth hackers' and 'marketing gurus'. Social is how you reach your customers (sometimes even better than a website). Approach it strategically, keep learning from winners on each platform, and your work will start paying off with a killer ROI! We've found Facebook ad tools a great place to start and hope this helps give you another reason to consider strategic social as part of your marketing mix.