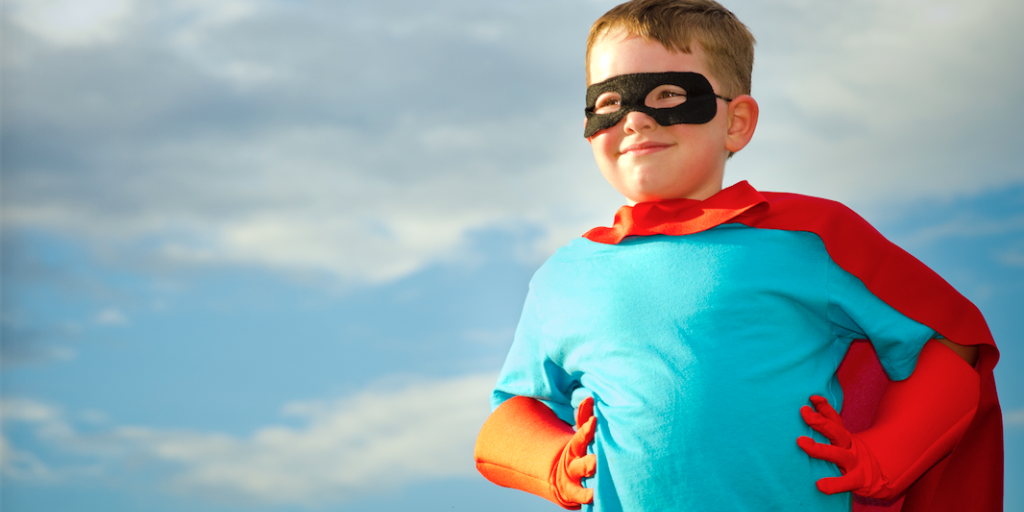 Think about it – they're everywhere.
You could have thousands of visitors to your site daily, but the difference between capitalizing off those visitors and deterring them to sign up is in the forms. Wherever you have to input information about you or your business, you're filing a form. Signing into a website, putting in information to purchase online products or services, or making a reservation at your favorite restaurant, the list could go on. In the simplest context, these are all forms that businesses are collecting information from prospects or customers to achieve a task. Albeit some types of companies may have more difficulties than others when it comes to collecting insights, there's always call-to-actions, button design and form lengths you can challenge to make them work. For example, check out how you can engage and collect leads on your company's blog here.
The most basic use of forms and surveys are used to collect fields of data from potential or current users of a product or service. More often than not, this data is funneled into a list and used once or twice. Intelligent forms on the other hand can be used to collect multiple fields of data and analyzed to best target sales leads over an extended period. Sounds great, doesn't it? So how do you get from a basic form to knowing who your best leads are? Simple – software that enriches contact information by scraping the web for demographics and firmographics (corporate information). Based on the information it finds, you can then set rules (i.e. give 50 points to someone with 100+ Twitter followers, 100 points to CEOs, etc.) that will give you a quality of B2B leads before you even begin to research their accounts. This is called lead scoring, you can find out more about it here. So let's get started.
Below, we've compiled a list of forms and surveys that will help you collect data to generate higher quality leads – saving your sales teams a great amount of time researching!
Lead Generation Forms
We call these the "basic forms" of websites. With simple fields such as name, email, and other straightforward 'required' fields, customers can fill these forms quicker than they can snap their fingers (well, technically you can't snap and type at the same time so who knows). These forms come as a popup, slide-up, or pop-over box that can entice website visitors to enter their information. If you have questions about the content and length, check out how shorter forms can increase conversions by 15-25%. These types of forms are best used to gather a small amount of B2B information (1-4 fields) and let contact enrichment do its trick.
Subscription Forms
These types of forms capture prospects who are interested in subscribing to your content. Most effectively used in the form of an exit intent option, subscription forms are often the beginning of a long long relationship with your user (until they unsubscribe cough cough). This can be tied to an 'Email Preference Centre', which allows users to opt in and out of your lead nurturing mailing lists, saving you from CANSPAM(US), CASL (Canadian) and other email legislation boo-boos.
Event Registration/Contests
If you're running an event or contest, don't miss out on the opportunity to capture more information from the attendee than they provide. Generally, the goal of events or contests is to gather as many submissions as possible, so you keep the forms short and the difficulty level low. This is where contact enrichment is literally enriching the lives of marketers everywhere. Someone signs up or a contest, their contact information goes through 'the machine' and all of a sudden you know what company they work at. Two words: golden ticket. Follow-ups, marketing material, and sales calls can all be targeted to who you presume to be the best qualified accounts to sell to.
Surveys & Polls
Collect feedback on your products and services. Gain insight of a customer's enjoyment on a scale of 1-10. Gather customer insight on pain points, or simply ask where they heard about you. This list could go on forever. Surveys and Polls are the quickest and easiest way to get answers that your sales and marketing teams theorize about weekly. Stop guessing – just ask!
Get a Quote
This is a great way to nurture and further qualify the sales readiness of leads and accounts. Because these prospects are demonstrating an intent to buy, you can require specific information (beyond just full name, email, company). Ex. "Company Size", "Number of Employees", "Role/ Title", etc. A great way to encourage form submission is to use a multistage form, where you request more basic information on Step 1 and more detailed information on Step 2 and 3. Avoid creating more than 3 steps, as that might discourage form completion. Not only are you gaining more insight without relying on an enrichment tool, but you're essentially only going to get ready-to-buy leads and the more they fill out = the more they're willing to spend (OK, that's never been tested but our assumptions have never let us down)!
Contact Us
Allow prospects to get in touch with you right from your company's website. Variations include "Send Us a Message", "Request a Call", "Ask a Question", or "Request a Demo". Keep form fields to a minimum. Create a dropdown menu to filter what kind of inquiry the prospect is submitting (sales, careers, customer support, others, etc). They will be put through the magic wand and appear with 1) a lead score, 2) additional company and social data, and 3) be a fresh and qualified lead for your sales team with minimum work. Forget researching for an hour, we're ready to contact them now.
How did you Hear About Us?
Gathering information on where exactly user's first find out about your site/product/service is a great tactic for marketing and sales to aim their efforts.
Using either a text box allowing for deeper understanding or multiple choice options can adapt to different users. Target just your homepage, category pages, and product pages to see where the best response comes from. Additionally, try delaying the survey by at least 3-5 seconds to resist intimidating users. Often times B2B sales origin goes unrecognized, but fellow businesses know the marketing ROI pain and want to help. Simply asking can have a surprisingly high return.
Thank Your Customers
Didn't your mother tell you never to forget to say thank-you! Thank-you forms are pop up or light boxes that appear after the user has submitted a previous form or completed a process (i.e. purchase). They are great ways to confirm the system's compliance with the user-ship and give thanks for their time. When selling B2B, it's often a long and detailed process in deciding and purchasing a software, service, or product. Thanking them will make the experience more personalized for the individual representative and allow for the tone to be set.
These 8 examples of forms can help you catch the quality accounts you've been waiting for. Using a tool with data enrichment and integrations to your favourite CRM and productivity apps can save you time, research, and in turn increase sales! Forms are the inbound routes for visitors to your website to get into your system, so use them efficiently. Don't waste time gathering the information yourself, let an advanced tool do that for you!
Blitzen is an advanced lead management tool that assists marketing and sales team score and qualify their leads, which can then be routed to their favorite tools. Blitzen integrates with just shy of 50 CRM and productivity tools, giving you a vast range of targeting methods & data collection options. To learn more head to www.blitzen.com.
If you're looking for more ideas for generating leads, check out this article.