At Blitzen, our mission is to make our advanced marketing app the best in the market. And how do we do that? With the help of  YOU! Below is our team of experts who are here to assist you through your journey at Blitzen. Whether you have questions getting started or run into an issue (oops, bugs happen), we're here to help. Please meet our team: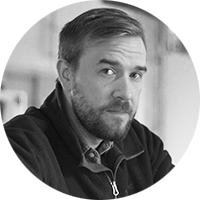 Jesse Guild, Co-Founder & CEO
As the CEO of Blitzen, Jesse takes on a wide range of responsibilities. With a Master's Degree from the University of Waterloo and experience as a senior analyst at Communitech, Jesse knew what the Startup world was like long before getting his hands dirty in it. From day to day he works alongside the marketing team to get Blitzen's brand into the world, while juggling many other company aspects such as implementing strategies and outbound sales. Constantly following soccer matches and the stock market, it's safe to say he's an expert at multi-tasking. Don't forget to ask him about his beloved Ethel's loyalty card. Favorite movie: The Big Lebowski. Weirdest habit: Smelling things. Latest added artist: Ghostface. Favorite meal: Ethel's (obviously).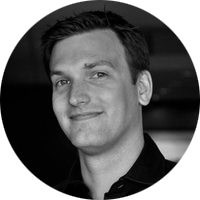 Josh Wright, Co-Founder & Head of Sales
Long involved in the Accelerator Centre and University of Waterloo, Josh's experience in Business Director roles are a great contribution to the success of Blitzen. Often accompanied to the office by his German Shepherd Bruce, Josh is head of sales at Blitzen. You can often find him on a sales call or doing a demo enthusiastically explaining what it is we do at Blitzen. Favorite movie: The Godfather. Weirdest habit: Putting every task imaginable into his phone's calendar. Favorite meal: Mashed Potatoes.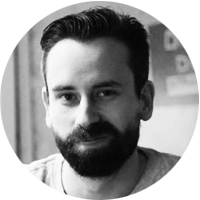 Duncan McDowell, Co-Founder & Head Designer
Duncan was one of the leading founders at Blitzen and became head designer, being the only one in the office knowing how to use CreativeCloud. Quite often found in front of various computer screens, whether being bothered to do Photoshop work for the marketing team, or helping run and design the Blitzen app, he always finds a way to get it done. When you don't find Duncan at work, he's either playing soccer or making a mean cocktail. Favorite movie: Risky Business. Weirdest habit: telling people about the gifts he might have given to them (but didn't). Latest added artist: Jamie xx. Favorite meal: Pad Thai.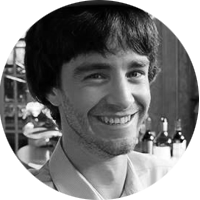 Jordan Clark, Co-Founder & Lead Developer
You can often hear when Jordan is in the room by his big laugh.. Don't underestimate him though, as a founder and lead developer, he's our go-to guy for any technical requests and support. He is constantly upgrading and improving the App by building features, enhancing integrations, and crushing bugs - often fueled by his large unicorn mug filled to the brim with coffee. Favorite movie: Fightclub. Weirdest habit: tells really bad dad jokes. Latest added artist: System of the Down. Favorite Meal: Ribs.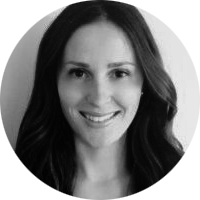 Brooklynn Boyer, Social Marketer
With a B.A. from the University of Ottawa, and a background in corporate culture, she made the switch to the Startup World once meeting the Blitzen crew. Often busy tweeting the day away, running the Blitzen blog, or building social media strategies, she's taken inbound marketing to a new level. This social media enthusiast makes us question what it was like before she joined our team. With a self-proclaimed "baking problem", we don't mind the treats she brings in frequently. Favorite movie: Going the Distance. Weirdest habit: She enjoys exercise. Latest added artist: A$AP Rocky. Favorite meal: Pesto Pasta.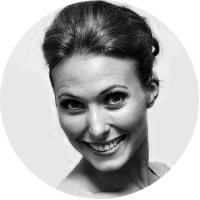 Laura McQuinn, Director of Sales
Being in the tech world, Laura knew the Blitzen founders were destined for greatness long before they launched the product. Joining the team beginning of 2016, Laura quickly learned the ropes as Director of Sales. Easily filling her schedule with demos day-to-day, she's an enthusiastic and energetic addition to the team! Weirdest habit: I rather have a second dinner then dessert. Latest added artist: Birdy. Favorite meal: Anything in a red wine reduction.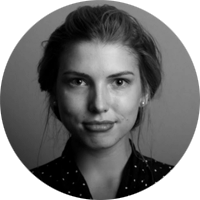 Olga Lioudvinevitch, Content Generator
As a University of Waterloo graduate in Political Science and past experience in marketing at startups, Olga has an interesting background. Brought on as a content generator for the Blitzen blog, she has provided much more value to the marketing team then she likes to admit. Often referenced for her Russian background (she was born there), Olga always has the quick wit and charisma to shut the haters down. Favourite movie: Finding Nemo. Weirdest habit: Dancing in the kitchen while cooking. Last artist added: Anderson Paak. Favourite meal: Borsch (how Russian).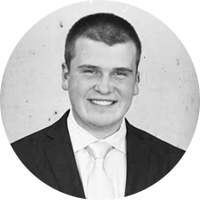 Ben Jackson, Accounting Intern
Finishing his first year of school at the University of Waterloo in Accounting, Ben joins Blitzen for the summer to extend his skills in the Accounting field. Your typical well-rounded sports fanatic, he's often representing his favourite team's jersey or practicing his golf swing in the backyard. Favourite movie: Moneyball. Weirdest habit: Always putting my left shoe on first. Last added artist: Bruce Springsteen. Favourite meal: chicken and pasta.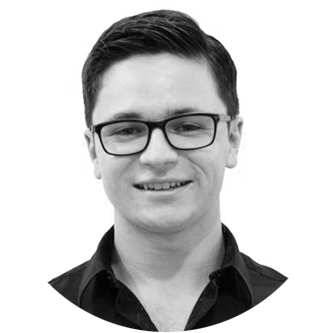 Andrew Paradi, Copywriter & Developer
Andrew is currently studying Computer Science at University of Waterloo. From Cabin leader at Camp Mini-Yo-We to Copywriter & Growth Hacker at Blitzen, his resume impressive (seriously take a look). When he's not working, he's taking breathtaking photographs or playing music! Favourite movie: The Great Escape. Weirdest habit: Never sleeping in on Sundays. Last added artist: HIGHS. Favourite meal: Sushi followed by half dozen creme brûlées.